Local Artist: Șuiu Ecaterina și Chișinăul ei
Facebook
Twitter
Telegram
Șuiu Ecaterina — vârsta de 27 ani, din Chișinău, absolventă a Colegiului de Construcții din Chișinău, specialitatea Design Interior. În prezent este studentă la Universitatea Tehnică din Atena (NTUA), Facultatea Arhitectură. Paralel, activează ca intern la biroul de arhitectură  "NIKOS KOUKOURAKIS & ASSOCIATES – CONSULTING ARCHITECTS".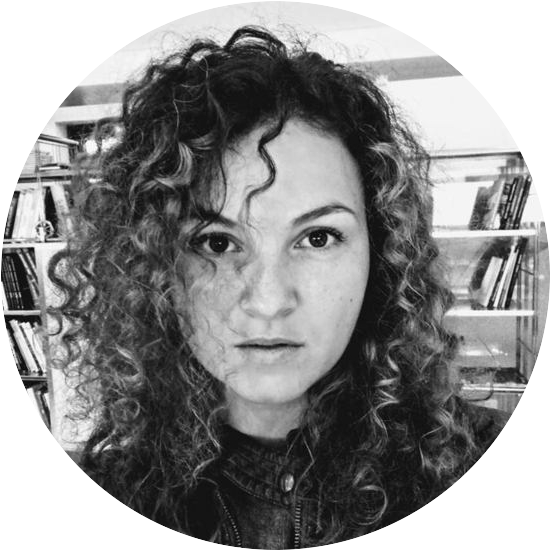 Firea mea creativă a început să fie simțită încă de la o vârstă fragedă, pe când eram susținută și îndemnată de a face frumosul de prima mea profesoară de arte plastice.

Odată cu finalizarea gimnaziului, eram în căutarea unei specialități, informatica și contabilitatea fiind unele din opțiuni, însă gândul meu rămânea mereu la desen. Designul interior a fost prima mea tangență cu lumea picturii, a desenului și a compoziției.

După absolvire am fost pusă în fața unei dileme — de a alege dintre Atena și Constantinopol, obținând în ambele orașe bursă de studii.

Curiozitatea și tendința de dezvoltare personală m-a făcut să sparg limitele conturate de programul academic și metodele de reprezentare digitală. Remarc că nu sunt împotriva acestor metode, mai mult de atât, le utilizez și mă regăsesc și eu de multe ori în acestea. Însă, pasiunea de a creea ceva nou și diferit de multe ori pune în pericol metoda tradițională de reprezentare, adică conexiunea strânsă dintre suflet-imaginație și mână-creion-foaie.

" Inspiration comes and goes, creativity is the result of practice."   | Phil Cousineau

Astfel mi-am propus o provocare ce a început în luna Ianuarie anului curent.

Provocarea  "365sketchchallenge" constă în crearea schițelor-fulger (aprox. 20 min), zilnic, timp de un an (365(6) zile), cu temă liberă de abordare.

Procesul de scriere a disertației și diplomei, despre și pentru Chișinău, m-a motivat dublu să-mi cunosc și redescopăr orașul.

Inspirată din proiectul "Socialist Modernism" al biroului pentru artă și cercetare urbană (B.A.C.U.), am schițat clădiri în stil brutal din Chișinău, caracteristice perioadei 1957-1989.

Actualmente fac schițe Chișinăului Vechi, axându-mi atenția pe patrimoniul arhitectural al capitalei. De această dată, am fost inspirată din minunata colecție de poze Anettei Dabija, autoarea paginii "savechisinau".

Cred că patrimoniul unui oraș include toate etapele istorice prin care a trecut, fie aceasta interbelică, perioada realismului și modernismului socialist sau chiar cea contemporană. E important să învățăm să iubim și să îndrăgim orașul nostru nu doar admirându-i ulițele fermecătoare, dar acceptându-i și cicatricile.

Odată ce nu pot schimba lumea, mi-aș dori sa schimb lumii viziunea de a vedea lucrurile.
Пост вышел: 29/04/2017
Facebook
Twitter
Telegram